Since The Baby has been born, I have take about eight thousand pictures.
Yes, eight
thousand
. With my camera, not counting my flip or phone. I might have a picture taking problem.
This year, since it is The Baby's first, we are going to do picture holiday cards. You would think that somewhere in those pictures, I would have one that I loved enough to put on our holiday cards. But nothing was perfect. So inspired by pictures of my nephew I recently saw and the beautiful weather yesterday, I took The Baby out to get some new pictures.
I just didn't anticipate what would happen the first time that The Baby was on grass, not a blanket.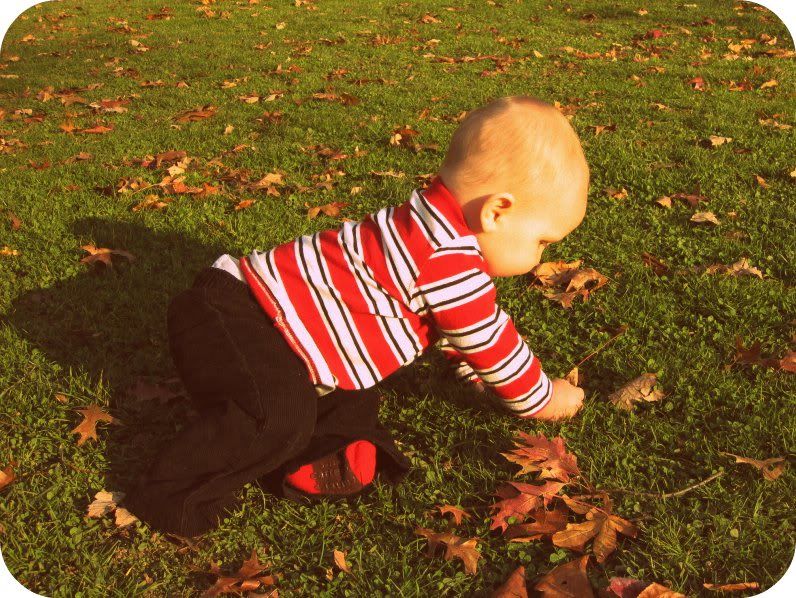 I couldn't get him to look at me! No amount of calling out his name, or squeaking toys could get his attention from the grass and leaves. He was so fascinated, that it even took him about fifteen minutes before he started to eat them.
I did not get a great picture that day.
We also tried over the weekend to get a cute family picture. That didn't work out so well.
Here's to hoping that I have better luck at Thanksgiving.